Elio de Angelis tells Lotus World how he does a lap in the Monza circuit
It's a mad dash along the pit straight in fifth gear towards the Variante del Goodyear before you begin the great big slowing down process, selecting second gear just before you turn in to the chicane. This is the first chicane they installed, designed to slow the cars down before the notorious Curva Grande.
Actually, they made a very nice section of chicane – double and interesting – not like Hockenheim! You really have to find your way through it and then find a good line to get out again.
The next corner, the Curva Grande is a superb bend. I used to watch this bend on TV when the great Jim Clark used to race round it. It is a very fast bend and as I come through it, I shift third, fourth and fifth until the very slow chicane, the Roggia. You still have to be very careful of this sharp left and right because of the camber change. It must be treated with respect.
The Curve di Lesmo is in two parts, and I take this corner in third or fourth depending on which ratios I am using. It is banked, which helps make the second part really exciting. It's a classic Monza bend that leads onto a short straight under the bridge which holds up the old concrete banking and into the chicane Vialone or Curve Ascari – a very fast left and right taken in third. I enjoy that quick flick because you have to be so accurate. If it is taken correctly, it can be very satisfying.
The Parabolica which brings you round back onto the pit straight is one of the most exciting bends left in Grand Prix motor racing. You can actually see drivers in different cars taking different lines around this tricky bend and that is quite unusual today. But the bend has certain characteristics that allow drivers to use their own individual styles. It's a great corner and even affords you the luxury of nice, deep, late braking.
Hopefully you follow this by a nice slipstream back onto the pit straight and burst past another car to take the chequered flag. Well, we did it in Austria! It would be great to repeat that victory in front of a partisan crowd – great for the team, and great for the sponsors, John Player.
I never had the chance to drive the old circuit without the chicanes, but I did enjoy a glorious moment here in 1977 when I won the important F3 Monza Lottery – my first big F3 victory.
Monza is a great place. Obviously, it brings back memories of that win. The taste of success was good – but this circuit really has atmosphere.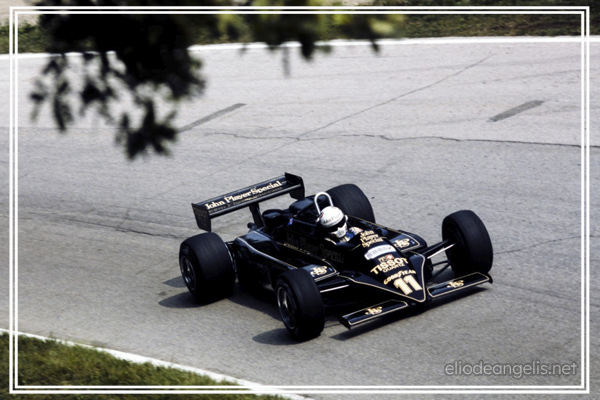 Of course, there will be pressure on me from the crowd. They will expect me to be successful, but, unfortunately, you cannot always perform as the crowd expect. I will be trying my best – that I can promise.
The problem is that if the crowd see you whilst you are on a good streak at one corner, they can all be shrieking and supporting you, then on the next, through no fault of your own, you may pick up a puncture and they are all groaning and shouting, telling you how useless you are.
That is probably the reason why I can't consider my own GP in the same way as an Englishman would consider his, because of the Italian attitude. So, I will try to be as calm as possible and live up to the label that the English press have given me, 'the Italian Englishman'.
There are only two quick corners at Monza, the rest are chicanes and straights where the turbos will be really fast, a bit like Hockenheim. At the Osterreichring our car was behaving perfectly in all those lovely fast turns but here our John Player Specials will be hard pushed to catch the force-fed brigade. But next year! …
You can still slipstream at Monza because a lot of the sections are the same. I always remember two classic Monza races of 1967 and 1971 when Surtees and Gethin won in dramatic finish line bursts, out of four and five car bunches. I was so excited! But on the back of my mind, I will also remember Vittorio Brambilla's words: 'The driver who is first in a group into the Parabolica on the last lap will be second across the line' – I'd like to make sure I am first across that line. I will enjoy Monza!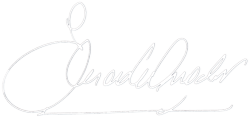 © 1982 Lotus World • Published for entertainment and educational purposes, no copyright infringement is intended