Translated by
this website
Elio de Angelis writes for Corriere della Sera telling about his beginning in Formula 1
I receive letters asking me how to become a Formula 1 driver. Instinctively the answer would be to talk about tenacity, will, ability. Then, thinking about it, you realize that if you don't have luck at the finish line you won't get there. I won the "Small Montecarlo" of F.3 and I had the great opportunity to land in Maranello for one of the most exciting and prestigious driving schools. For reasons that are difficult to explain, that experience – which I consider positive and beneficial for my career – ended. Thus began a period of waiting, an opaque and very painful period: I didn't know where to turn, I couldn't guess which horse to ride.
I could have stayed in Formula 2, I would have earned a good salary as a professional, I would have had no problems. But when you decide to race in Formula 1, you feel an irresistible drive, something that takes away your peace day after day until you reach the finish line. I thought I had found my port at Tyrrell, instead it was another disappointment, experienced right on the finish line. A burn so burning that you feel the desire to stop racing.
Then I had the Shadow opportunity: it was necessary to pay and I paid. I "sold" the space in the suit, chest, back, arms: I couldn't put the money in the bank but I had to give it to Don Nichols, owner of Shadow. Then the "boss" gave me the opportunity of not to pay by making me sign a contract for three years, after the first four races of this season.
Here is the story, beautiful and ugly, of a twenty-one-year-old young man who races in Formula 1. I made a few mistakes, I broke a few shells (but this also happened to other drivers). It's all experience that somehow you must pay. Just as it must pay off, it happened to me at Silverstone, the emotion of a start between two Ferraris having Villeneuve's behind me.
In the light of all my experiences, it seems clear to me to say that my first wish would be to stay with whoever gave me the opportunity to race in Formula 1. However, there is the fascination of big names, Ferrari and Alfa Romeo, which becomes irresistible for an Italian driver. And so, thinking about those names, even a twenty-one-year-old with a year's experience in Formula 1 starts to dream. But not with open eyes.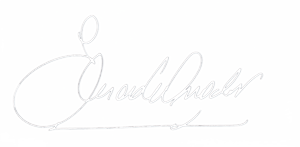 © 1979 • By Elio de Angelis • Corriere della Sera: domenica 09 settembre 1979, pag. 31 • Published for entertainment and educational purposes, no copyright infringement is intended