"I must say that I like the Montreal circuit. It's a slow track, but compared to somewhere like Imola, for example, it's much nicer to drive and there are plenty of places for overtaking. I'm not terrible enthusiastic about its chicanes, but it has a nice atmosphere and a great background with the whole city of Montreal just across the river.
It's got a lot of critical slow corners on which you need a car that will really turn in well and put the power down effectively. On a flying lap you come past the pits in fourth, slotting into fifth as you lean into the fast right-hander immediately opposite the end of the pit lane. This is followed by a short straight and then a tremendously quick left flick which you could take in fifth without lifting last year. I understand its apex has been tightened a bit more for this year's race, but the extra downforce generated this year is almost certain to ensure it's still flat. I really like quick corners and, for me, this is one of the very best on the circuit.
Then it's down another short straight into another fast, right/left, chicane which is flat in fourth, before negotiating a series of fast ess-bends leading into the braking area for a right hand, uphill hairpin. This is approached through a second gear left hand flick before dropping into first and accelerating hard, getting the power on as early as possible. You're up to third before it's time to brake for another right/left ess-bend – one of the points where passing is quite feasible – and back up to fourth before a more gentle right-hander feeds you into a second gear left/right, also good for overtaking. You can see from this section that you don't have much time for relaxation at Montreal, but there follows a few moments to glance at your gauges and relax a bit as you rush down a medium length straight alongside the river, getting up into fourth for a quick burst.
Then you go under a bridge into the braking area for a tight right-hander, taking you away from the edge of the St. Lawrence, then a left followed by a long left hand curve on which you get up to maximum revs in fifth. This is a really interesting section which brings you into the braking area for the tight right hand hairpin immediately before the pits. The brakes take a real hammering at this point on the circuit and things can get very crowded if you're wheel-to-wheel with another car. Understeer here will ruin a lap time and probably ensure that you run wide into the entrance of the pits as you come out of the corner. It's a spot where you can make up places, but it can also lose you time as you do so. It almost seems like walking pace compared with the rest of the circuit and dicing in close company with a rival will almost certainly cost you a few fractions of a second. If anybody has brake trouble in heavy traffic, you're almost certainly going to be out of the race there!
Accelerating hard out of this hairpin, it's time to look out for a pit signal as you go up through the box to fifth and set off on another lap. As I say, I like Montreal a lot, but our Essex Lotus EL81 doesn't seem to like chicanes and slow corners at the moment, so I'm certain that I will have my hands full during the Canadian Grand Prix."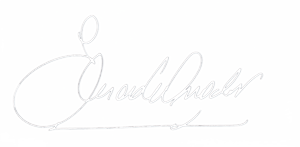 Originally published in the 1980 Lotus World Magazine about the Canadian Grand Prix