"After the pit straight, my lap starts with a single-file fast up-hill approach to the Hella Licht chicane. This is a second gear corner which used to be a lot quicker before the advent of the chicane, but is now particularly slippery in the wet.
The balance you achieve on the car for this particularly slow corner affects your time for the rest of the lap, and we normally run a small rear wing on this high speed circuit.
From the chicane you are flat out climbing towards the fast right-hander that used to be called Sebring-Auspuffkurve. The whole circuit is one great switch-back, dramatic and exciting. From the exit of this fourth gear corner, we are plunging fast down the straight with the Styrian Hills rising sharply on the left hand side.
Rushing down to the Bosch Kurve at the bottom of the straight, selecting fourth gear you really have to make sure you are on the right line otherwise you face disastrous consequences. It is a 180º right-hand sweep that is nothing short of spectacular as you exit very close to the guardrail lining the edge of the track. This corner will bring out any small handling problems with the car, and highlight them cruelly.
Still descending you go over another brow before the double left-hand corner called the Schikane. It is essential that the car is placed correctly for the blind brows, sometimes you have to aim your car at a mountain to be sure you are correctly placed for the next apex, and this is critical because you can easily get off line. Third gear into the Schikane, swooping through the two apexes taking fourth and fifth, you are confronted by another crest through a tree-lined section swinging you towards the difficult Rindt Kurve.
This is taken in fourth but it is gratifying if you get it right. Everyone can see what the drivers are up to on this curve, from the pits. It is bumpy with an extremely fast exit. You need to hit your apex early and then progressively give more throttle so that you arrive back on the main straight as fast as possible. Just watch out if it's raining on this section – it is very tricky.
We do have a slightly better chance against the turbos here than at Ricard. The circuit is a little more like Brands Hatch, but they do have an altitude bonus in their favour, so we will just have to wait and see…"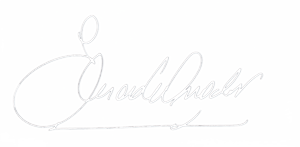 Originally published in the 1982 Lotus World Magazine about the Austrian Grand Prix